10

Jun, 2023
Conquer the Ultimate Challenge: How to Train Yourself for Ultra Running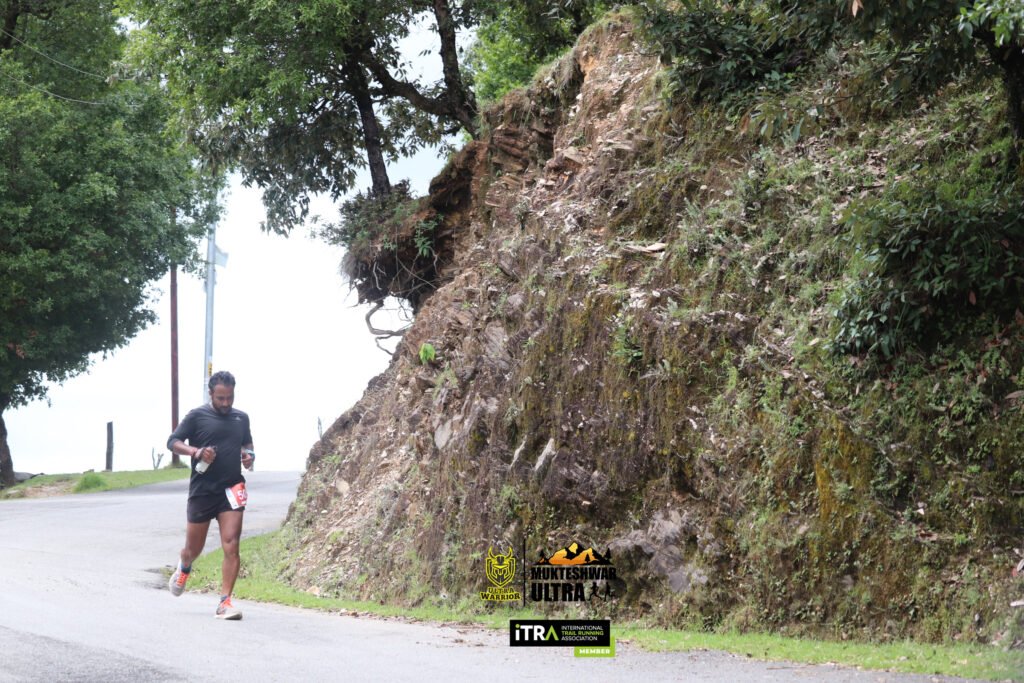 Introduction: As the countdown to the highly anticipated Ultrawarrior Mukteshwar Ultra on October 1st, 2023 begins, runners from around the world are gearing up to tackle this ultimate test of endurance. With Route Director Arpit Srivastava and Race Director Rizwan Siddiqi preparing to provide a challenging course, it's crucial for aspiring ultra runners to embark on a comprehensive training program. In this article, we'll explore essential tips and strategies to help you prepare for this remarkable feat.
Build a Solid Base: Before diving into ultra running, it's crucial to establish a strong foundation. Start by regularly running shorter distances, gradually increasing your mileage over time. Focus on building endurance, improving your aerobic capacity, and developing mental resilience. Incorporate a mix of long runs, tempo runs, and speed work into your training regimen.
Embrace Cross-Training: Ultra running places immense demands on the body, so it's essential to supplement your training with cross-training activities. Engage in strength training exercises to build muscular strength and endurance, particularly in the lower body. Additionally, activities like swimming, cycling, and yoga can enhance flexibility, balance, and overall fitness.
Train on Varied Terrain: As the Ultrawarrior Mukteshwar Ultra promises a challenging course, it's vital to train on varied terrain to mimic race conditions. Incorporate hill workouts into your training regimen, as they will help develop leg strength and improve cardiovascular fitness. Integrate trail runs to familiarize yourself with uneven surfaces, steep descents, and technical sections.
Practice Mental Resilience: Ultra running is as much a mental challenge as it is a physical one. Prepare yourself by cultivating mental resilience through various techniques. Engage in mindfulness meditation, visualization exercises, and positive self-talk to develop a strong mindset. During long training runs, practice staying focused, maintaining motivation, and pushing through mental barriers.
Dial in Nutrition and Hydration: Proper nutrition and hydration are critical for success in ultra running. Understand your body's energy needs and fuel it accordingly during long training runs. Experiment with different foods, gels, and hydration strategies to determine what works best for you. Practice refueling and hydration techniques during your training, ensuring you strike a balance between consuming enough calories without overwhelming your digestive system.
Incorporate Long Runs and Back-to-Back Training: As you progress in your training, gradually increase the duration and distance of your long runs. Aim to simulate race conditions by incorporating back-to-back long runs over consecutive days. This helps your body adapt to running on tired legs and builds mental fortitude.
Practice Rest and Recovery: Training for an ultra requires an emphasis on rest and recovery. Listen to your body and prioritize adequate sleep to allow for optimal muscle repair and growth. Incorporate rest days and active recovery exercises into your training schedule to prevent burnout and reduce the risk of injury.
Seek Community and Support: Joining a running group or connecting with fellow ultra runners can provide invaluable support and motivation during your training journey. Share experiences, seek advice, and learn from others who have tackled similar challenges. Engaging with like-minded individuals can foster a sense of camaraderie and keep you motivated throughout the process.
if you want to register visit here: https://www.townscript.com/e/ultrawarrior-mukteshwar-ultra-2023-421232
Conclusion: As the date for Ultrawarrior Mukteshwar Ultra approaches, the preparation becomes all the more crucial. By following a comprehensive training program, focusing on building endurance, incorporating cross-training, and nurturing mental resilience, you can maximize your chances of conquering this ultimate challenge. Remember, it's not just about crossing the finish line but also relishing the journey and the personal growth that accompanies it. Lace up your shoes, embrace