Mukteshwar is a pleasing destination situated at an elevation of 2,285 mts above sea level in Nainital district of Uttarakhand state. Mukteshwar got its name from a 350-year-old temple Mukteshwer Dham whose residing deity is Lord Shiva.
Mukteshwar is a village and tourist destination in the Nainital district of Uttarakhand, India. It sits high in the Kumaon Hills at an altitude of 2171 meters, 51 km from Nainital, 72 km from Haldwani, and 343 km from Delhi.
The top of the mountain on which Mukteshwar Temple stands offers astonishing and marvelous views of the imposing Himalayan range.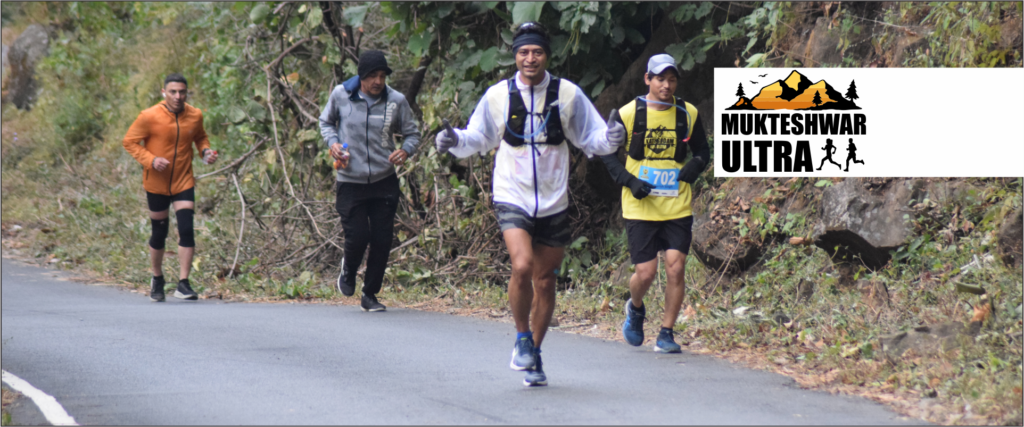 Our inspiration to bring this race to the people of Kumaon comes from the five Himalayan peaks (Nanda Devi, Nanda Kot, Nandaghunti, Trishul and Panchachuli) that are visible from Mukteshwar and from many points on the running route.
Race Categories
1. ULTRA 50 KM (Road Running )
2. Half Marathon: 21.097 kms, Entry Age: 17 years and above (Road Running)
3. Mukteshwar Run: 10 kms, Entry Age: 17 years and above (Road Running)
Cut off Time –
50 km – 9 hrs 
21 km – 4 hrs
10 km – 2 hrs