1

Jul, 2023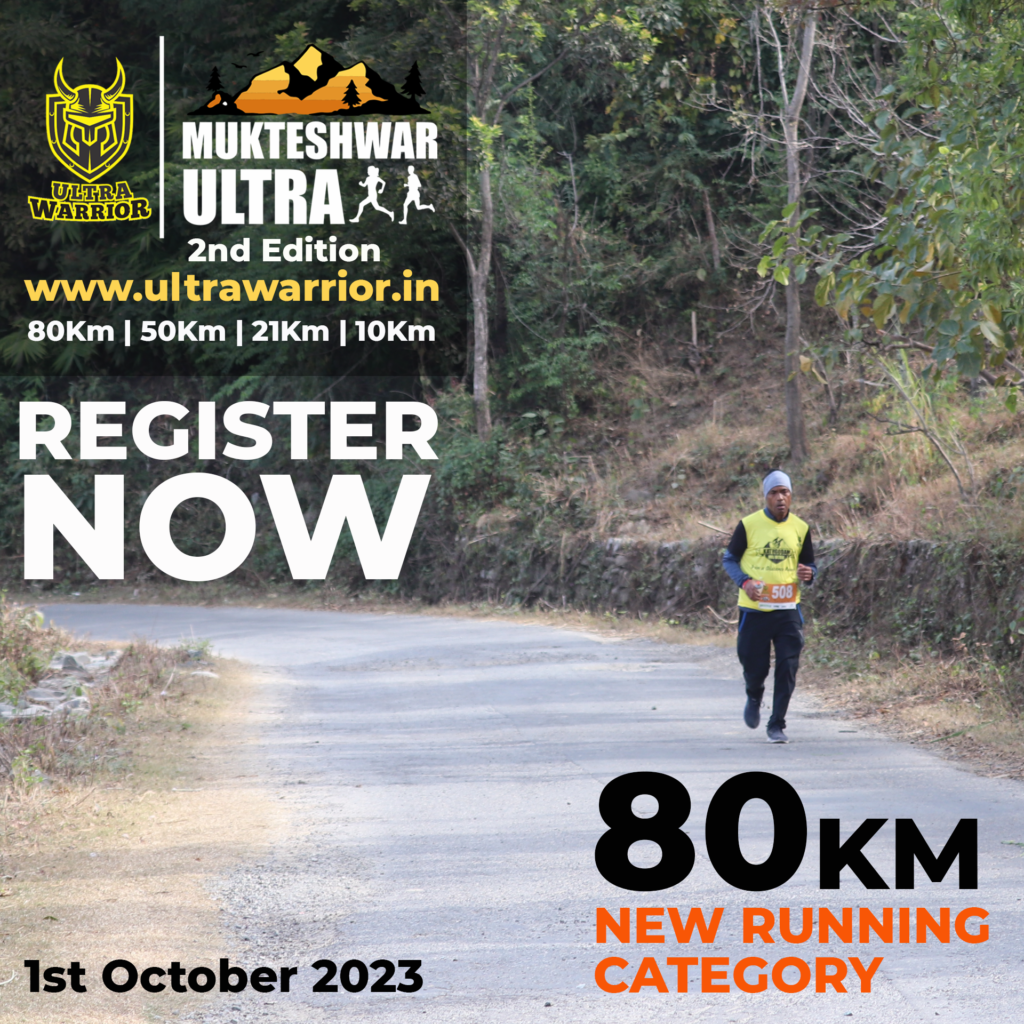 Are you a seasoned ultra runner looking for your next challenge? Or perhaps you're an adventurous soul seeking a truly remarkable running experience? Look no further than the upcoming Mukteshwar Ultra on the 1st of October 2023, set in the breathtaking location of Mukteshwar, Nainital. This exhilarating event is an open invitation to all ultra runners to join an extraordinary race amidst the majestic Himalayas, where runners will conquer heights and witness the awe-inspiring beauty of snow-covered peaks.
The Mukteshwar Ultra is not your average race; it's an extraordinary journey that will push your limits and ignite your passion for running. Situated at an astounding altitude of 7500 ft, this race will take you through awe-inspiring trails and rugged terrain, offering an adrenaline-pumping adventure like no other. As you make your way through the challenging course, your eyes will be treated to the breathtaking vistas of the snow-capped Himalayas, creating a backdrop that will leave you in awe at every turn.
Registration for the Mukteshwar Ultra is now open, and it's time for all ultra runners to seize this incredible opportunity. To secure your spot, simply visit www.ultrawarrior.in and sign up for the race of a lifetime. The organizers have meticulously planned the event to provide a safe and enjoyable experience for participants, with dedicated support stations, expert marshals, and medical assistance readily available throughout the race.
The Mukteshwar Ultra is not just about the thrill of running; it's also about embracing the spirit of camaraderie and the joy of being part of a vibrant running community. As you lace up your shoes and stand at the starting line alongside fellow ultra runners, you'll feel the shared excitement and determination radiating through the air. The bonds forged during this race, as you conquer challenges together and celebrate each other's achievements, will last a lifetime.
For those seeking a memorable long weekend getaway, the timing of the Mukteshwar Ultra couldn't be more perfect. Taking place on the 1st of October 2023, it provides an ideal opportunity to escape the hustle and bustle of daily life and immerse yourself in the serene beauty of Mukteshwar. Bring your family and friends along to witness this incredible event, as they cheer you on and marvel at the indomitable spirit of the ultra running community.
To ensure a seamless experience, the race organizers have left no stone unturned in making the Mukteshwar Ultra a benchmark event in the world of ultra running. From route planning and safety protocols to aid stations and timing systems, every aspect has been meticulously crafted to ensure a memorable and challenging race.
So, if you're ready to embark on an adventure that will test your physical and mental endurance, while immersing yourself in the unparalleled beauty of the Himalayas, don't miss out on the Mukteshwar Ultra. Visit www.ultrawarrior.in and secure your place in this remarkable race. Get ready to push your limits, embrace the heights, and experience the indescribable joy of conquering the Mukteshwar Ultra.